Posted By Amazing Moments Staff on April 15, 2016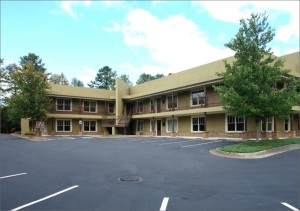 By Pastor Je Hammonds and Pastor Michael Young
"A song of ascents. Of Solomon. Unless the LORD builds the house, the builders labor in vain. Unless the LORD watches over the city, the guards stand watch in vain."*
The Ministry the Lord Built
It has been almost 7 years since Amazing Moments began its online ministry spreading the love of Jesus Christ around the world.  The Lord has definitely built Amazing Moments, and we praise God for His miraculous wonders! We have faithfully trusted in God these past 7 years and we are so glad that—with Him—our labor has never been in vain. He has kept watch over our ministry, our families, and our very lives. His bountiful blessings are immeasurable. For all that He does, we are forever grateful. It is so humbling to see what God can do with such weak and fickle vessels as we are. We just love to watch His miracles performed in our lives. Come join us!
No Condemnation
The Church is the Body of Christ therefore anyone should be able to visit (believers and non-believers)  and share their God-given gifts without fear of rebuke or reprisal. We welcome you! Feel free to keep your current church home and still serve with us if you want. Follow the Lord's guidance. Let Him speak to you. Not familiar with church or don't go to church? No problem! Check out our ministry. Do you have trouble hearing from God? Do you desire to hear His voice?  It's time to explore more of God. You are reading this for a reason. We are praying for God to direct you even as you read this. We believe that people will be prompted to move to support our ministry—the Lord's ministry really. He has allowed us the pleasure of working alongside Him! We believe that as people give of their time, God-given gifts, and financial resources the world will see an outpouring of the Spirit of God like never before!
Connect with Us: Are You One of Those?
We believe that the Lord wants us to connect with those who are seeking the extraordinary in the ordinary; those who want to see miracles for others as well as themselves; those who seek to worship and praise God using their unique gifts without hindrance or religious bondage, those who have great vision, radical hopes, and outrageous dreams; those who desire to grow deeper and higher, but may be struggling where they are currently planted; those who are tired of the predictable and are open to the unpredictable flow of the spirit; those who are tired of just doing church; those who want to do more for their community and the world; those who want to walk in the will of God, the authority of Christ, and the power of the Holy Spirit; those who are broken; those who need healing; those who can heal; those who can pray or want to pray; those who encourage; those who can discern and prophesy the truth of God's word; those who think they cannot be used by God; those who have been told they don't hear from God; those who desire to lead, but also posses the humility to follow; those who hunger and thirst after righteousness; those who want to be filled; those who desire to teach, but who also listen and can be held accountable for what they have taught; those who are teachable and trainable; those who practice what they preach; those who are tired of division, tired of judgment; those who want to love and be loved; those who do not believe in God; those who feel far from God; those who have run away from God; those who have been hurt by people and even the church; those who lack faith or are looking for it; those who may be hopeless, helpless, or even friendless; those who may have no clue about what they are here for or what they are even going to do in life—are you one of those? If not, you are still welcome!

Come Grow With Us: Upcoming Changes
Come to Amazing Moments Global Outreach Ministry and connect with "those"! As Amazing Moments begins this new chapter, our online ministry—that you have enjoyed so much throughout the years—will soon become Amazingmoments.net. Amazing Moments Global Outreach Ministry has opened its first brand new main campus to the public! The website Amazingmoments.org will have a brand new website to go with our brand new location. This brand new website will outline more about the Outreach Center and how you can get involved in music, film, drama, prayer, worship and more! It will contain weekly messages and sermons as well. Our ministry seeks to unite the communities around the world.
Freedom: Express Yourself
It doesn't matter what your background is or whether you already belong to a church or not. Freedom is available to you! We are looking for all skills and talents to come and bless the community by showcasing your God-given gifts. Inspirational film makers, music artists, actors, worship leaders, painters, sculptors, knitters, cooks, and more are welcome. Do I have your attention now? This place is different than anywhere else I know. The  community helps create the worship experience and events! Spread the word in your community, draw a crowd to our Outreach center, and then showcase your gifts for the glory of God. We are also looking for content creators and designers to take Amazingmoments.net to the next level to spread the Gospel around the world through social media and film. Remember no talent is too small for God. If you just simply desire to belong to something greater than yourself, we want to talk to you too! What to help change the world?  Email Us: info@amazingmoments.org. Put the word Outreach in the subject box.

Inspiration: Meditations for the Soul
ANNOUNCEMENT:
WE NEED CONTENT CREATORS FOR THIS WEBSITE. THERE WILL BE NO NEW DAILY CONTENT MOVING FORWARD AS ALL OF OUR RESOURCES WILL BE FOCUSED ON THE NEW WEBSITE AND OUTREACH CENTER. YOU ARE WELCOME TO BROWSE THROUGH THE SITE AND BE BLESSED BY ALL THAT HAS BEEN WRITTEN, BUT WE HUMBLY ASK THAT IF THIS SITE HAS TRULY BLESSED YOU THEN PLEASE REACH OUT TO PEOPLE YOU KNOW FOR CONTENT CREATORS OR SUBMIT CONTENT FOR PEOPLE AROUND THE WORLD TO ENJOY. THIS IS YOUR OPPORTUNITY TO SHARE YOUR GIFTS WITH THE WORLD. NO NEW CONTENT WILL BE GENERATED OTHERWISE.
Do you have a devotion, meditation, testimony, or prayer that you would love to share? **Please send to "info@amazingmoments.org" Write "Outreach" in the email subject box.

Pray for this ministry and let us know if you have a prayer need. We are here for one purpose, to connect with those in need of God's love. Together we can help each other live the life God so beautifully imagined. May God keep you and bless you always, Amazing Moments Staff.
IF OUR MINISTRY HAS BLESSED YOU IN ANY WAY PLEASE LIKE US ON FACEBOOK AND HELP US SHARE THE LOVE OF JESUS THROUGHOUT THE WORLD.



Expect God to move on you, for this is what makes Him so
Amazing!
Contact us by phone at
1-888-865-1085
or email at
info@amazingmoments.org
* Psalm 127:1 (NIV) *King David dedication to his son Solomon
**Video Submissions Accepted (5min or less, YouTube acceptable formats only).